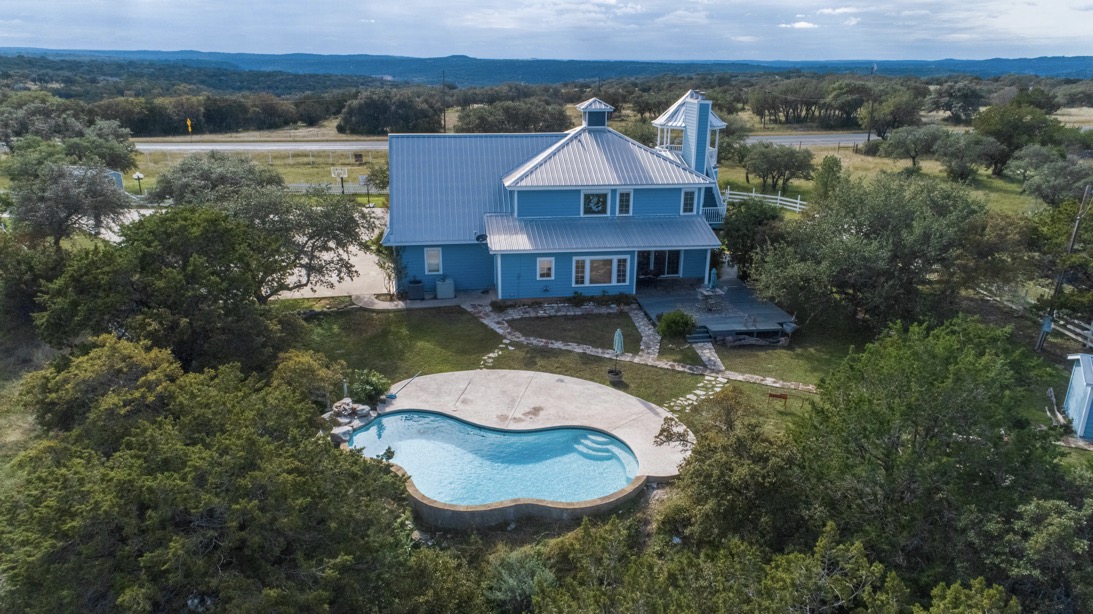 181.27 Acres Just Outside Junction
This gorgeous ranch is just 3 miles east of Junction on Loop 481. The land is exquisitely private, yet plenty close to the convenience of town. The 4-bedroom and 3-bathroom house is well designed and equipped with plenty of space for your family or guests. There is a large swimming pool, a barn, a good sized shop, detached garage, and roads throughout the 181 acres. The terrain consists of rolling hills, large trees, and abundant views of Hill Country. You'll find 6 pastures for your animals to graze, 2 water wells, and a nice assortment of wildlife such as deer, axis, and turkey.
Priced at $1,300,000.
View an aerial map of this property
Request a tour of this or any other properties today!